My first day back at work after being ill went fine. If you don't count all the public transport mishaps… On my way to work, I had to go to the bus stop after the one I needed to get off at, because my stop has apparently been replaced by a hole in the ground. Going home I take a train and then change to a bus. I got to the station early, just as a train arrived, so I ran to catch it. My still-recovering lungs were not at all impressed. And as we pulled out of the station, and I sat trying to catch my breath, there was an announcement that the train wouldn't be stopping at my stop. Turns out that only every other train stops there, because of some track works. Which meant I had to get off and wait for the next train. Which was slightly delayed. Only a couple of minutes, but enough that after climbing the stairs from the station when I got off the train (which my lungs also didn't appreciate) I got to watch my bus drive off without me. Sigh.
But… you're not here for that. You're here for cards. I was able to get these done in the morning before I went to work. I hope you will like them. I can't think of a connecting theme. So… it's a variety of cards.
I'm really tired.
Card 1 – Birthday Raccoon
First up, another card with Mama Elephant's Three Amigos. I used the fox on one of yesterday's cards, and today uses the raccoon. Before that though, I stamped the side panel for my card base with Love From Lizi's Candystripe Background stamp, using Soft Granite ink from Hero Arts' Shades of Grey ink cube set. I think I must not have cleaned the stamp properly last time I used it, because there was some yellow-y colour that came through when I stamped it, although that's weird because the last time I shared a card using this it had been stamped in black…
Dark Grey – IG10, IG8, IG6, IG2
Light Grey – BG6, BG4, IG1
Board – RB2, RB1
I set my striped side panel aside, and die cut a circle from another snippet of card. I then stamped my raccoon onto the circle with MFT Black Hybrid ink, before colouring with my Spectrum Noir Illustrator markers. I went with two different kinds of greys for his body – ice greys for the darker areas (because those are the darkest I have) and brown greys for the lighter ones. I did also glaze over the lighter areas with the lightest IG, just to help tie the colours together a bit more. For the board I picked some browns that I felt most closely suited my kraft card base.
With all my elements ready I first adhered my striped strip onto the right hand side of my card base. I then worked out where I wanted the circle positioned, and added a roughly cut partial circle snippet next to the strip to support the circle, which I then adhered in place. I finished off with some of the peel-offs I had used on one of yesterday's cards, which as I said then, I have no idea where they're from, but all my other peel-offs I own are Love From Lizi Peel-Offs.
Challenges:
AAA Cards – Along The Edge
CASology – Mask (Raccoon's facial markings are called masks, right? Or did I imagine that…?)
Color Throwdown – Color Palette
Crafty Animals – Include An Animal
Simon Says Stamp Monday – Birthday Celebration
Sketch Saturday – Sketch
The Daily Marker 30 Day Coloring Challenge – Coloring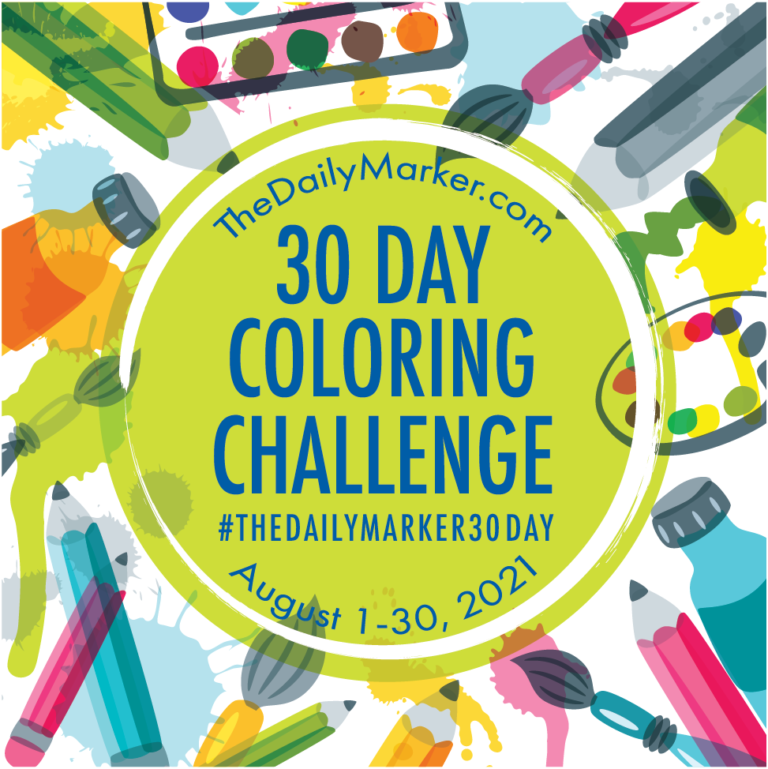 Watercooler Wednesday Challenge – All Things Masculine
---
Card 2 – Best Friend
Get it? Maybe it's not obvious. I had to explain it to my husband.
First I created my background. I cut down a snippet of white card to be smaller than my card base, then stamped and clear heat embossed a random pattern of the diamonds from MFT's Magical Friends. I added colour to the panel first with Tumbled Glass and then Mermaid Lagoon Distress Oxides, keeping the colour more intense to the edges and lighter towards the centre. I then used a dry cloth to wipe the excess ink off of my heat embossing.
The offcut snippet of card from when I'd trimmed my panel down was the perfect size for my sentiment, which is partially stamped from Best Friends in the Universe and the Mermaid Lagoon Oxide. I thought it was a fun play on "diamonds are a girl's best friend", but again, not sure how well that comes across.
I edged my background panel with the middle width of Love From Lizi's Pin Stripe Peel-Offs in Silver Holographic. I then adhered the sentiment strip over the panel. Finally, I adhered the panel to the card base, giving it a little dimension with the addition of another panel of white card behind it.
Challenges:
A Perfect Time To Craft – Anything Goes
Allsorts Challenge – Anything Goes
Classic Design Challenge – Anything Goes
Lil Patch of Crafty Friends – Anything Goes
Camp Create Day 3 – Emboss Resist
Simon Says Stamp Wednesday – Summertime Blues
Through The Craft Room Door – Anything Goes
Try It On Tuesday – Keep It Simple
---
Card 3 – Time For Tea
My final card is a tea-themed card. Being from England I'm supposed to like tea. I guess that means I'm not good at being English.
I cut another white snippet of card down to be an even sized panel on my card base, then divided it into five segments. I didn't measure them compared to the stamps I wanted to use, which was very clever. (I'm being sarcastic, if it's not obvious.) Luckily my stamps fit in quite nicely.
I used all three of the floral cups from STAMPloration's Always Tea Time stamp set, as well as two of the sentiments. I kept the colour very simple, adding shading to the white cups with flicks of IG2, then very roughly colouring the flowers (BO1, GY2) and leaves (YG1, LG1). I then restamped everything with Versafine Onyx Black ink.
I arranged my panels on my card base, trying to evenly space them. I had to trim the middle of the three bottom panels down to be able to space them appropriately, because the lower row needs two inside spaces, where the top one only needs one. Once I had them arranged I picked them up with some Press N Seal, put glue on the back, and positioned them back into place and pressed down.
Challenges:
Caffeine Fueled Paper Player – Coffee/Tea
Less Is More – CASe Card
NBUS Challenge – Never Before Used Stuff (the stamp set)
STAMPlorations Never Ending Anything Goes Challenge – Anything Goes with STAMPlorations products
STAMPlorations Summer Break Challenge – Anything Goes
---
Okay. That's the post. Did you like any of them? All of them? None of them? Let me know! I'm going to go to bed. Just as soon as I've done the necessary social media sharing for these. But then bed.
Love,
Charlotte E (Lady Joyful)
*Affiliate links may have been used in this post. For more details on affiliate links as well as other ways to support me, visit this page.*